Regular live interviews on Deutsche Welle, Germany's N24, Canada's CTV News, LBC London, Talk Radio etc.
Examples:
Standup for Deutsche Welle after the Africa Cup of Nation finals in July 2019
May 2018 on Deutsche Welle. Live Interview at the annual OECD meeting as deadline looms for US to impose new tariffs on Europe:
March 2018. My live interview with German broadcaster Welt (click here).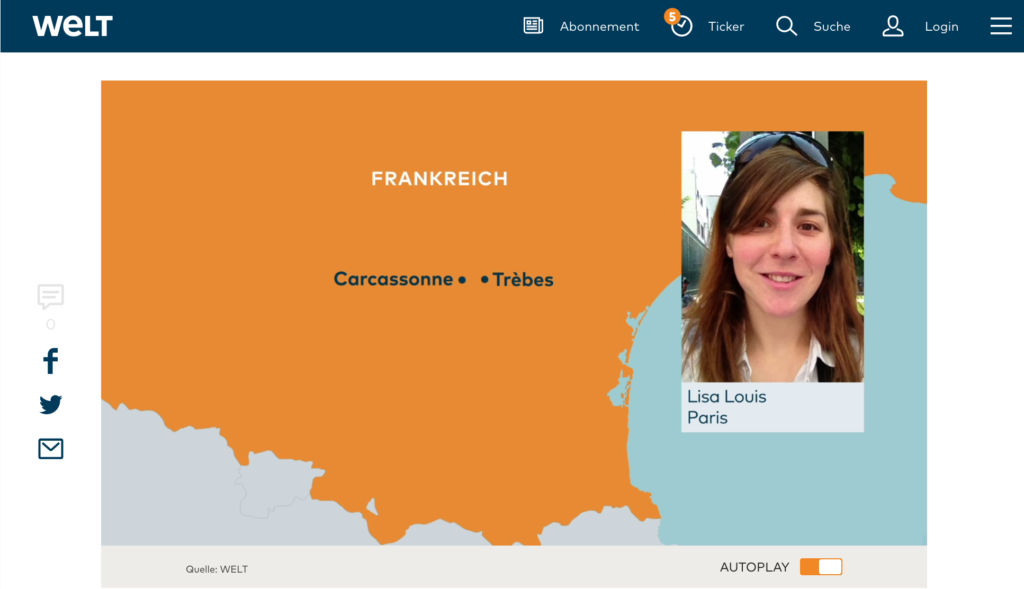 June 2016 on CTV News. Live Interview on flooding in Paris.
February 2017 on Deutsche Welle. Interview on the launch of France's far-right party's international programme:
Two-way with media news programme "Was Mit Medien" on German public radio station Deutschlandradio Wissen on 8 January 2015 on the Charlie Hebdo attack  – please click here  (about 4 minutes 20 in)